About the album
Interview with David from The Surfing Magazines :
THE SURFING MAGAZINES est un nouveau supergroupe garage rock. La
formation rassemble la moitié de Slow Club et les deux tiers de The
Wave Pictures. Le batteur Dominic Brider complète le line up. Le groupe
est infuencé par Bob Dylan, The Velvet Underground et toute la surf
music des années 60. The Surfng Magazines ne choisit pas entre des
morceaux rock puissants et des balades douces: écouter leurs morceaux
est comme s'embarquer sur un grand huit.
Le quatuor est en guerre contre les millionnaires de l'indie rock et les
demi dieux de la pop. The Surfng Magazines sont le "real deal", c'est un
groupe avec une âme et dieu sait que nous en avons besoin.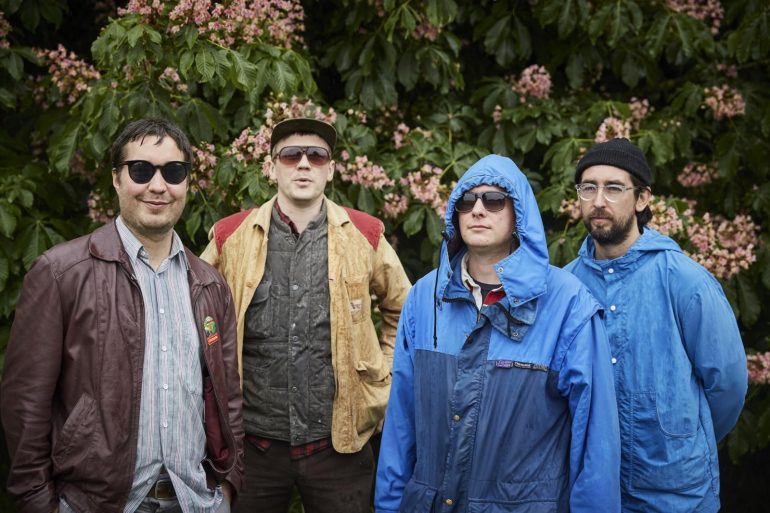 The Surfing Magazines, a new garage-rock group consisting of two thirds of The Wave Pictures and one half of Slow Club, have shared 'Lines and Shadows' – the first song to be taken from their self-titled album, due for release on Moshi Moshi on 1st September.
Consisting of David Tattersall and Franic Rozycki of The Wave Pictures, Charles Watson of Slow Club and drummer Dominic Brider, the band have also announced their debut festival appearance at End of the Road Festival this summer, with more dates to be added soon.
THE VIDEO
More infos :
Podcast: Lire dans une autre fenêtre | Télécharger