THE LABEL
Established September 2004 by founders Tim Dellow and Toby L, with third partner Lilas Bourboulon joining shortly afterwards, Transgressive is an independent music group comprising a record label, publisher and management company.
In its first 12 years, Transgressive has released, published, managed and collaborated with artists including Foals, Two Door Cinema Club, Flume, Africa Express, The Shins, Regina Spektor, Mystery Jets, At The Drive-In, Johnny Flynn, Graham Coxon, Noisettes and Robert Plant.
More recent additions to the Transgressive roster include the likes of Let's Eat Grandma, Blaenavon, Julia Jacklin, Songhoy Blues, Gengahr, Alvvays, The Moonlandingz and Marika Hackman amongst others.
« Transgressive, and its spin-offs, represent a community of celebration, adventure and surprise. The only consistent theme musically is Transgressive representing a badge of quality… We endeavour to take risks and support outsiders whilst still competing on a mainstream level. »
Toby L
Transgressive is based in North London.
http://www.transgressiverecords.com
https://www.facebook.com/transgressiverecords/
https://twitter.com/transgressivehq
THE ARTISTS / RECORDS
SONGHOY BLUES
Once one of the most prominent and powerful of Mali's many ethnic groups, the Songhoy, who hail from the banks of the Niger River between the ancient cities of Timbuktu and Gao, have suffered a long slow decline since their apogee in the 6th and 17th centuries. Now largely living on the margins of the West African nation whose political and cultural life is dominated by the Bambara people of the south, they nonetheless retain a fierce pride in their history, beliefs and music.
Hailing from the heart of old Gao, Oumar Toure and Aliou Toure were, like most kids growing up in the ancient city, obsessed with hip-hop, R&B and bands like The Beatles and Jimi Hendrix. By their early 20s, having met young guitarist Garba Toure (son of Oumar Toure, long term percussionist in Ali Farka Toure's band), they began to make music while at university in Bamako.
Their deep attachment to the home grown songs and dances of the Songhoy, both traditional styles and the modern guitar based sounds popularised by the likes of Baba Salah and above all Ali Farka Toure, was helping shape their nascent music which sought to blend the trad and the modern, the homegrown and the foreign, the youthful and the ancient.
The growing unrest in the north of Mali saw Oumar, Aliou, Garba and many of their family take refuge down south in Bamako as hostilities worsened in early 2012 and Songhoy Blues were born from this adversity. "We met up (in Bamako)," remembers Garba, "and told ourselves we couldn't just stay shipwrecked by a crisis like this. We had to form a band." They roped in a young drummer called Nathanial 'Nat' Dembele from Bamako and baptised their band Songhoy Blues in celebration of their displaced people and culture.
Soon a fixture on the Bamako club and bar live music treadmill, their break came in September 2013 when French music manager Marc-Antoine Moreau was in the city to scout for musical talent on behalf of Africa Express. Prompted by local studio owner Barou Diallo. Aliou Toure cold-called Marc- Antoine – an audition quickly followed and subsequently the band were invited to record a song with Nick Zinner of the Yeah Yeah Yeahs and the track, Soubour, ended up as opening track on the Africa Express album, Maison des Jeunes.
Invited to perform at the launch of the album in London in December 2013, the band later returned in the summer of 2014 to play shows in London, Glasgow and at the WOMAD festival, sign a deal with Transgressive Records and begin work on a full-length feature film about the banning of music in Mali.
All those old 'world music' prejudices have no place here. Songhoy Blues are four talented, hungry, sharp and outward-looking young men from a part of the world that has had more than it's share and pain and conflict in recent years. But it has given far more than its share of music and joy to the world in return over the past four decades. That place may seem strange, alien and 'exotic' to some but deep down, Songhoy Blues are a familiar proposition: four young men, guitar, drums, bass and vocals, driving rhythms, big hearts and a story to tell.
MARIKA HACKMAN
It's amazing how the floodgates open when you shut out all the internal and external noise, stop pandering to stereotype, cease listening to your anxieties, and disregard the compartment society has built for you. I'm Not Your Man, the Charlie Andrew (Alt-J, Rae Morris)-produced second album from Marika Hackman, begins with an impromptu hearty laugh. It's not the sound of silliness; it's the sound of liberation, spontaneity, and joy. 24-year-old Hackman is feeling more herself than ever. Life isn't necessarily funnier or happier, but when there's cause for a joke or a big ballsy statement, she's not holding back any more.
The album took almost 18 months to complete, during which time Hackman switched to a new manager and a new label, transitions that yielded new avenues for exploration, a lot of time, and a lot of distance – mainly, she insists, from self-imposed boundaries. "I used to be very self-conscious," explains Hackman. "If something sounded a bit too pop or like I'd heard it before I'd mold it into something different. This time around I thought, 'fuck it, I'll just let it flow.'"
The results of this semi-anarchic approach are evident in the grungier, catchier sonics of I'm Not Your Man, and the lyrics, which reveal an unhinged and shamelessly free Hackman. There's an open-ended nature to the lyrics, which delve into femininity, sex and sexual identity, millennial ennui, the pressures of living in a social media bubble, and the perils of being young in a fast-paced industry. "The record's all about female relationships, romance and breakdowns, but there's also a dim worldview going on. 'I'm Not Your Man' can either mean 'I'm not your man, I'm your woman,' or it can mean 'I'm not a part of this.'"
Hackman cranked up the knobs in the studio, turning away from the quieter sounds of her past to realize her teenage fantasy of fronting a raucous band. "I wanted to let rip and lose control. When I was younger I wasn't looking at Joni Mitchell. I was looking at Nirvana thinking, 'I wanna be like that!'" To channel this feral female energy, Hackman recruited London quartet The Big Moon as her backing band. The results are a dynamic, multi-genre album tied together by razor-sharp wit. The sounds span from Cate Le Bon weirdness to Warpaint dirge jams to straight-up Britpop choruses. "People were saying it was a mash-up between Radiohead, Blondie and The Cure," laughs Hackman, self-mockingly. "I can't wait to see the reaction," she says. "That's the thrill of reinventing yourself. I might piss off a lot of die-hard folky fans but this is still my brain, it's still my world, and I'm gonna create it how I want."
More infos :
http://marikahackman.com/
BLAENAVON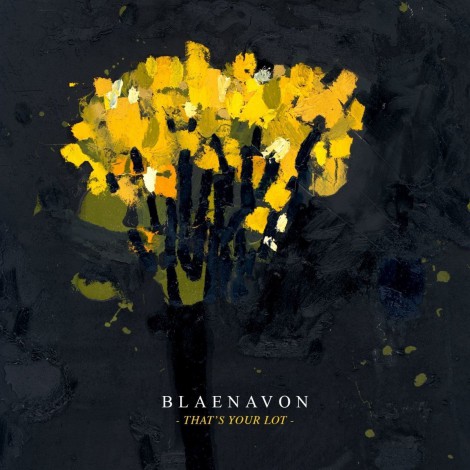 Still in their teenage years, and recently free of school, Blaenavon are three boys who have taken the music world by storm.  Having played with the likes of Foals, Bloc Party and Warpaint to name a few, the band have released two EPs on Transgressive Records and have recently completed their debut album, with singer Ben Gregory starring in Burberry's New Faces campaign.
Having released previous singles 'Into The Night' and 'Denim Patches' on Transgressive imprint paradYse, Blaenavon followed up with debut EP Koso in September 2013, through Transgressive Records. The four-track offering encompasses everything good about a young band with a very bright future, flowing seamlessly from delicately picked verses to euphoric sections of soaring vocals and powerful guitars.
In October 2015, the band released the follow up to Koso with their 'Miss World EP'.  The release was accompanied by shows with the likes of Songhoy Blues and Foals, as well as a performance of 'Dragon' for Burberry Acoustic.  2016 has seen the boys continue to perfect their live show, with tours supporting The Sherlocks and Sundara Karma as well as their own headline tour in May, along with appearances at Glastonbury, Truck, Latitude and Reading & Leeds to name but a few across the summer.  They've also released two singlea from their debut album, 'I Will Be The World' and 'Let's Pray'- watch below.
More infos :
http://blaenavon.com/
MOONLANDINGZ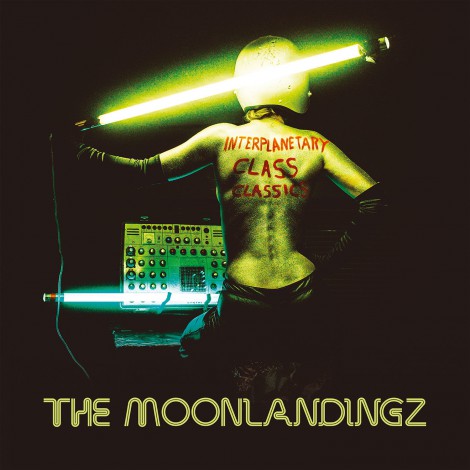 Ils ont commencé comme un groupe imaginaire d'une ville imaginaire présenté dans le concept-album d'Eccentronic Research Council sorti en 2015 Johnny Rocket, Narcissist And Music Machine… I'm Your Biggest Fan. Maintenant, The Moonlandingz, poisseux et en sang, ont titubé dans le monde réel et sortent le premier super album de 2017.
Interplanetary Class Classics, qui sort chez Transgressive Records, est un régal fait de synthés vibrants et tourbillonnants, de guitares gémissantes et d'une plume extraordinaire. The Moonlandingz ont prouvé qu'ils étaient un des meilleurs groupes live du Royaume-Uni (« Formidable, cosmique et complétement fou », a dit The Quietus. « Des bouffonneries sauvages et une anarchie dissolue » a dit The Guardian) et maintenant ils ont produit un album de pop bien bizarre, catchy, magnifique et crade.
The Moonlandingz, c'est Adrian Flanagan et Dean Honer d'Eccentronic Research Council de mèche avec Lias Saoudi (alias le frontman Johnny Rocket) et Saul Adamczewski de Fat White Family. Ils ont enregistré l'album avec Sean Lennon dans son studio au nord de New York. Egalement présents sur l'album : Randy Jones le Cowboy des Village People, Rebecca Taylor de Slow Club, le batteur Ross Orton, la bassiste Mairead O'Connor, Phil Oakey et YOKO putain de ONO, qui chante et hurle sur l'épique dernière chanson de This Cities Undone.
Le single Black Handz donne un avant-goût de l'apparat maniéré, de la science-fiction fantomatique et du magnifique désespoir rêveur que contient cet album. Ailleurs il y a de la rage vrombissante, du disco saccadé, de la stupidité au charme fou et des summums vertigineux.
More infos :
https://www.facebook.com/themoonlandingz/
JOHNNY FLYNN
Country Mile – the title for Johnny Flynn's third album – is an apt description of a strident career that has encompassed a vast distance, along a naturally meandering pathway.
Johnny is an artist who has been led by his muse in an uncontrived fashion; his love for telling stories leading him to major theatrical and film roles, and along the way Queen Mab took him by the nose to realise certain musical dreams.
Johnny first appeared on the scene in 2006 playing in numerous bands and running club nights, but ears were pricked by his first album A Larum, released in 2008. It has come to be seen as an influential musical template in recent years, with its honest recording approach and revitalising take on traditional forms of music with songs such as Leftovers and Tickle Me Pink affecting and inspiring a new aesthetic.
A widened palette followed with his sophomore album Been Listening along with global touring. Songs such as Lost and Found and The Water (a duet with old friend Laura Marling) cemented his lyrical reputation, and prompted further collaborations with the likes of Anna Calvi, Barbarossa and subsequent production work with Marika Hackman, showcasing his desire to nurture and collaborate with varied and exciting new talent.
Following the album and a stint writing, producing and performing the soundtrack to indie film A Bag of Hammers, Johnny returned to the boards, appearing in Richard Bean's The Heretic at the Royal Court, Jez Butterworth's Jerusalem alongside Mark Rylance, Richard III and Twelfth Night at The Globe and West End with Stephen Fry and Mark Rylance, before taking the lead in The Low Road by Bruce Norris back at The Royal Court.
'Demoing with intent' throughout this process, with long time collaborator Adam Beach (bass player in Johnny's band The Sussex Wit), Country Mile took shape naturally in various home recording environments and eventually at Soup Studios, London, rambling towards perfect song structures from furtive ideas without the pressure of timekeeping.
The title and opening track Country Mile sets up the idea of striking out and taking off – letting all fear and doubt dissipate to the imprint of your feet on the earth. After Eliot, which is loosely inspired by T.S Eliot's style of writing, is about an abstract mis-encounter, a reflection on a relationship where the two people didn't see the same thing happening at the same time.
The Lady Is Risen sees Johnny muse on the idea of divine love and its influence on relationships. The music for the song was written years apart from the lyrics and references old Southern soul records. Murmuration – the collective noun for a flock of starlings – evokes images of escapism, flying with the birds and saints. 'It's a song you'd sing to get through a difficult time,' and owes a debt to Hank Williams who Flynn listened to a lot when writing the album. Fol-de-Rol references Johnny's love of South American folk songs and specifically a Peruvian style of music called Chicha – psychedelic 'Cumbias' from the 60s/70s.
Einstein's Idea, a lullaby written for Johnny's two-year-old son Gabriel, takes the theory of relativity to romantic heights; 'It's explaining how objects, despite being separate from one another, are still attracted to each other, but talking about that space between things… the gap in between us and that same gap, it might as well be the gap between you and the stars.' A hopeful interpretation comforting his true love with the notion that as everything is around you, everything is there for you.
Flynn supported the  album with extensive touring throughout the US and Europe, including a tour in the USA with friends Mumford and Sons, sold out shows across the UK and Europe and a follow up solo tour in the US and Canada, which gave us the recently released Live in Washington DC album. His thespian tendencies have not been neglected either, with a lead in Song One alongside Anne Hathaway released January 2015, and a role in Oliver Assayas' Sils Maria with Juliette Binoche, Kristen Stewart and Chloe Moretz.
Rambling forward, the possibilities for Johnny Flynn are immense, especially with the arrival of Country Mile – perhaps the most rewarding chapter so far in this ongoing epic. As Johnny sings in The Lady Is Risen, 'Life isn't always like the end of your novels, things might wind up, but they always unravel.'
More infos :
http://johnny-flynn.com/
HIPPO CAMPUS
Hippo Campus are four Minnesotan boys making music that is infectious, joyful, and thematically soaked with the sense of cynicism accompanying the youthful search of self-meaning.
The band met in High School and are still yet to hit legal drinking age but following an explosive SXSW – which marked their first shows outside their native town – the four teenagers that make up Hippo Campus are now set to release their debut EP 'Bashful Creatures' (produced by Low's Alan Sparhawk)
The buzz around the band at the Austin music festival was also noticed by the producers of Conan O'Brien's television show who booked them to perform single 'Suicide Saturday' at the soonest opportunity.
Their signing and television appearance serve as exciting markers in what has been a lightning quick but considered ascent for the band, who – having just completed their first tour of the US – are now set to make a debut trip to the UK for The Great Escape festival. They will then return shortly after for a run of dates with Modest Mouse, and also to play at Reading & Leeds festival.
More infos : https://www.facebook.com/thehalocline/
LET'S EAT GRANDMA
On n'est pas sérieux quand on a 17 ans." Le célèbre vers rimbaldien se vérifie à nouveau avec ces deux sauvageonnes lettrées venues de Norwich, dans l'est de l'Angleterre, qui organisent des fêtes païennes entre pop gothique, folk biscornu et electro glaciale, avec une ribambelle d'instruments et des paroles énigmatiques. Aux poètes maudits, elles préfèrent de loin les contes de fées grinçants des frères Grimm qui alimentent leur imagination et leur musique, où l'effet chair de poule est autant provoqué par la peur que par le délice.
I, Gemini, le titre de leur premier album, fait référence au signe des Gémeaux, et elles prennent un malin plaisir à accentuer l'effet miroir au maximum, de leurs voix infantiles à leurs longues crinières ondulées. Pourtant, Rosa Walton et Jenny Hollingworth ne sont pas jumelles et encore moins sœurs. Amies depuis l'âge de 4 ans, elles habitent à deux minutes l'une de l'autre. Cette proximité géographique n'a fait que renforcer au fil du temps leur relation fusionnelle. Elles jouent de la musique ensemble depuis qu'elles ont 13 ans – il n'y a donc pas si longtemps que ça, même si Jenny veut nous convaincre qu'elle a en réalité 63 ans et qu'elle veille sur Rosa.
Quand on les rencontre à Londres le lendemain d'un concert en tête d'affiche, elles sont sur le point de reprendre le train pour Norwich, où elles vivent toujours et continuent leurs études de musique : "On a l'impression de mener une double vie", reconnaît Rosa. Au quotidien, loin de leurs clips fantasques et de leurs photos savamment étudiées, elles ne se ressemblent pas tant que ça, mais leur complicité espiègle saute aux yeux. Après avoir choisi le même plat au menu, elles s'expriment en rebondissant sur leurs idées mutuelles :
"Il y a des périodes où on essaie de rester le plus longtemps possible sans écouter de musique, confie Rosa. C'est très difficile à faire parce qu'on y est exposé en permanence dans les lieux publics." Jenny approfondit le concept : "Pour créer quelque chose d'original, il faut soit ne rien écouter du tout, soit tout écouter. On alterne les deux, un peu comme des expériences scientifiques."
Ces apprenties sorcières autoproclamées prennent toutes les libertés sur leurs chansons atypiques, bricolées mais plantureuses. Multi-instrumentistes, elles enchaînent les surprises et les rencontres improbables, comme un saxo et un ukulélé sur le voluptueux Sax in the City, ou un piano gothique et une rythmique industrielle sur le ténébreux Rapunzel. Elles militent pour la réhabilitation de la flûte à bec, qui exprime "les sons magiques des sous-bois", d'après Rosa. A entendre la longue intro à couper le souffle de Chocolate Sludge Cake, on se joint à leur combat. Elles se lancent dans des phrasés hip-hop farfelus sur Eat Shiitake Mushroom pour se moquer des clichés du rap.
Difficile de situer leur héritage sonore, à part chez Björk pour l'audace à la limite de l'inconscience, Kate Bush pour les divagations exubérantes et littéraires, et CocoRosie, qu'elles jurent solennellement n'avoir jamais écouté, pour les bricolages et les dialogues de voix haut perchées.
"Si on regarde l'histoire de la musique à travers les cultures, le seul moyen de la faire évoluer, c'est de la désacraliser et de s'amuser avec, explique Jenny. Si on la respecte trop, on ne peut pas expérimenter." Rosa : "Cet album reflète bien nos personnalités, notre goût pour la dérision." Jenny : "Il y a tellement de choses ridicules et débiles dans ce monde que c'est impossible de ne pas se moquer."
Sur la pochette, qu'elles ont dessinée elles-mêmes, elles se sont représentées assises sur les branches d'un grand arbre violet qui accueille également une cabane : un clin d'œil à la chanson en deux parties Welcome to the Treehouse. Depuis l'enfance, elles ont réellement construit plusieurs cabanes dans des arbres près de chez elles, notamment dans le jardin de Jenny. Désormais, elles utilisent leur créativité en musique avec Let's Eat Grandma. Leur nom de groupe est un exemple typique pour enseigner l'importance de la virgule – "Mangeons, mamie" et "Mangeons mamie" sont deux concepts bien différents. En écoutant I, Gemini et ses enchantements malicieux, on se laisse dévorer tout cru.
(N.LECOQ / LES INROCKS)
More infos :
https://www.facebook.com/thelegofgrandma/
JULIA JACKLIN
Julia Jacklin grew up in the Blue Mountains, NSW. As a kid, she sang. First classical music, then pop-punk tunes in a high-school covers band. By the time she moved to Sydney in her early 20s, she'd cobbled together sketches of her own – observational folk songs laced with a melancholic ache, but buoyed with a wry humour and Jacklin's rich, distinctive voice.
Fleshing them out at sporadic DIY shows and songwriter nights around Sydney, Jacklin collected a band of friends and headed to New Zealand to record with Ben Edwards (Marlon Williams, Aldous Harding, Nadia Reid). Three weeks later, she returned home with her debut album Don't Let The Kids Win.
"I thought it was going to be a heartbreak record", says Jacklin. "But in hindsight I see it was about hitting 24 and being like 'wait, this isn't what I imagined this part of my life to look like'. I thought I was going to be a lot more impressive. This record came from the mad rush to make something before any more time passed me by."
Don't Let The Kids Win was released in October, 2016. And something happened: Jacklin's conviction was realised. This album, so concerned with the rush of passing time, slowed the clock.
"I'm finally feeling my age," says Jacklin. "When you feel like you've done something worthwhile, you relax a bit. That's a nice feeling I have now, that I definitely didn't have when I made the record." Another new occurrence – Jacklin's trajectory has soared. In the wake of the album's release she has toured the world and been invited to perform at many of the world's biggest festivals including Glastonbury, Primavera, Roskilde, FYF, Newport Folk, Splendour In The Grass, Latitude, Laneway and more.
Don't Let The Kids Win has been a critics favourite, featuring on numerous end of year lists in 2016, and Jacklin has enjoyed milestone moments like nominations for APRA Australian Song of the Year, Album of the Year at the Triple J Awards, featuring on NPR's Tiny Desk Series, and selling out the Metro Theatre in Sydney, performing to 1200 hometown fans singing back every word.
While the anxieties, which fueled her debut album, have settled, Jacklin is showing little sign of slowing down. A new 7" release is planned for September, written and recorded in one of her few scheduled touring breaks this year. The first single Eastwick, was inspired by a night in front of the TV watching Dancing With The Stars, and is accompanied by another superb self-directed music video, co-starring Jacklin's bass player Harrison Fuller.
Jacklin has also relocated to Barcelona for the time being, with plans to recapture the Spanish she learned while living in Costa Rica at 19.
It's a relentless level of ambition to live with, but after a life-changing year of touring the world, it at least comes with a level of satisfaction for what has been achieved.
"I'm quite proud of myself," she says. "I still have a lot to prove, but I'm happy where I am right now. It's important to recognise those moments in your life. Not let any kind of anxieties creep in. Push them out and think, 'No, I'm going to enjoy this right now.'
More infos :
http://www.juliajacklin.com
FLUME
Over the past two years, 22-year old Australian Flume has cemented himself as one of the biggest names in dance music.  His self-titled debut album topped the chart in his homeland, beating One Direction, and since then he's toured the world, playing to increasingly huge audiences and collaborating with some of the biggest names on the planet.
Flume had his first taste of producing at age 13 from the most unlikely of places – a music production program he found in a cereal box. Fast forward six years and Flume's distinctive postmodern R&B sounds are uniting the affections of The XX, Four Tet and Totally Enormous Extinct Dinosaurs.
'Sleepless' featuring Jezzabell Doran sees Flume expertly blend 90's hip-hop with leftfield dream pop. To date 'Sleepless' has received over 1 million views on Youtube, spent several weeks at #1 in the iTunes Australia Electronic Charts and championed by the like of BBC Radio 1, 1Xtra and 6Music.
'Left Alone' is a yearning, late night slow grind, showcasing guest vocalist Chet Faker's vivid lyricism and amazing control of cadence. 'Holdin On' a massive track online further demonstrate Flumes never- ending stream of aural textures and sound effects.
In addition to 'Left Alone' and 'Sleepless' which feature Chet Faker and Jezzabell Doran respectively, the album includes guest vocal contributions by Moon Holiday, George Maple (aka Jess from Flight Facilities' Foreign Language single) and Puerto Rican, LA based, MC T.Shirt.
Since the release of the album he's played sold out shows all over the world, including recently headlining the dance stage at Reading and Leeds, and has remixed the likes of Lorde and Arcade Fire and released an EP with long time collaborator Chet Faker.  Flume is currently working on the follow up to his debut.
More infos :
https://flumemusic.com/