THE LABEL
According to the 'Submit Your Demo' page on its website, One Little Indian, "has never been a genre-specific label. Over the years, we have released everything from perfect pop to anarchist punk. What is important to us is the spirit of the music and the attitude of the people that make it."
30 years after its debut release, Flux's jagged punk-tronic-jazz-tribal adventure Uncarved Block, OLI has never deviated from this principle: no purely commercial decisions, even on behalf of their most successful artists, or riding a passing trend. The current roster exemplifies this mindset, including the recognisable, but uncategorisable Björk to the blue-collar Americana of Jesse Malin; from Foxtrott's passionate electronica to God Damn's guttural roar and Astrid Williamson's folk-classical melancholia.
The only identifiable thread is a relationship with Icelandic artists, which isn't surprising given how inextricably linked OLI is with the country since it first worked with The Sugarcubes and, subsequently, Björk, thus opening the doors to Iceland's rich magma of talent – but even here, those artists currently signed – Fufanu, Samaris, Ásgeir and Ólöf Arnalds – have their own maverick identity quite distinct from the others.
This open-minded approach links back to OLI's roots, in Britain's anarcho-punk community, when the movement's prime agitators Crass (and their record label of the same name) began to release records by similarly idealistic bands, including Hertfordshire collective Flux Of Pink Indians. In the spirit of the times, Crass encouraged FOPI to start their own label, in 1981, christened Spiderleg, to release their own records as well as sympatico bands such as Subhumans, Kronstadt Uprising and Amebix. Naming FOPI's second album The Fucking Cunts Treat Us Like Pricks, "the most offensive title ever conceived," according to one source, combined with sexually explicit artwork, confirmed that commerce was not the most important thing on the collective's agenda.
Out of Spiderleg rose One Little Indian, a label where the artists were involved in all creative decisions, with total cent independence retained across all facets (press, radio, marketing, international, A&R) of the operation.
Besides the posthumous Uncarved Block (credited to just Flux) and a reissue of The Fucking Cunts Treat Us Like Pricks, One Little Indian began with three new bands: dream-pop provocateurs AR Kane, swamp- rockers The Baby Men and drum-and-vox duo D&V. The next wave was self-described "Dadaist post-punk" band The Very Things, New York poet extraordinaire Annie Anxiety Bandez, and The Sugarcubes, formed by ex-members of the anarchic-minded KUKL, old friends of Crass that the Flux collective had collaborated with. Not only was the Icelanders' first single 'Birthday' the most unexpected, beguiling and beautiful singles of the era (of any era, actually), the band's punk DIY approach reinforced One Little Indian's own, and in the figure of Björk, they had an insanely talented, and principled, figurehead.
"She taught us by example that music and your friends are the only things that are important," If you remain absolutely honest to that, at the very least, you're guaranteed a great deal of happiness, and if you stick at it long enough, you might be successful."
The Sugarcubes' decision to turn down major label offers, helped turn One Little Indian into a proper label.
Together with them a great big adventure was undertaken. The band's first album Life's Too Good sold a huge number, which helped other, releases such as dance mavericks Finitribe's Animal Farm EP in 1989, subverting the nursery rhyme 'Old MacDonald' for an anti-meat diatribe aimed at them McDonalds, complete with 'Fuck off McDonalds' poster and T-shirt campaign.
OLI also signed another maverick dance act, The Shamen, only to see the duo's 'Ebenezer Goode' single go to number one in 1992, and their Boss Drum album go top three. These were exciting and turbulent times, but the ship steadied, and the label sailed on, Björk's solo career – starting in 1993 with number one album Debut – providing more ballast through the years.
In OLI's first decade, other notable successes, both critical and commercial, included swirling rockers (and in frontman Patrick Fitzgerald, alt.rock's first outspoken gay man) Kitchens of Distinction, feisty rockers Skunk Anansie, anarcho-pop rockers Chumbawamba and a rare US signing, the dynamic duo They Might Be Giants. In the spirit of assistance from the Crass and Spiderleg label days, OLI enabled several autonomous satellite labels to start up, with notable successes of their own – Clean-up with club-pop stars Sneaker Pimps, Elemental with rock'n'roll punks Rocket From The Crypt and acid-roots collective Alabama 3 (who would gain international renown for supplying the soundtrack to The Sopranos' iconic opening credits) and, and Fat Cat with Animal Collective and Iceland's Sigur Rós.
In 1997 and 2001 respectively, OLI acquired some of the old Rough Trade and Nude label catalogues, and rights to albums previously released by spinART.
Keeping that original spirit alive, OLI released Electric Arguments, Paul McCartney's third collaboration with Youth under the name of The Fireman, and in the last five years, the redoubtable firebrand Sinead O'Connor's How About I Be Me and You Be You', her most celebrated album in years, and a broad church of distinguished, individualistic singer-songwriters such as Dan Sartain and Kathryn Williams, again offering something different from one another. The latest label addition is Cognitive Shift, working in the field of 'Contemporary Classical', with compelling artists such as Roger Goula, another decision based in creativity rather than opportunity.
That's not to exclude the mainstream. Ásgeir's folky, dreamy In The Silence was the English-language version of Dyrd í dauðathogn, Iceland's most successful debut album ever. There are high hopes for two more equally sophisticated signings: London's Emily Underhill, known as Tusks, purveyor of intensely dreamy electronica, and Chicago's Sarah Walk, whose forthcoming debut album of piano-based majesty is being produced by Steven Brown, who helped launch Rumer.
That the likes of Walk can be signed by a former anarcho-punk says everything about One Little Indian. Bar the size of the label family, and the number of successes through the years, and Björk's international standing, nothing had changed since the label's earliest days: it's the artists' creativity that counts, not their worth in the marketplace.
"In the future, we're just going to carry on in the same way. We just want to carry on putting out records and some of them will sell better than others." If that sounds a touch prosaic, it belies a love of music, equanimity and fierce loyalty to their artists that seen the label through 30 years – no mean achievement
https://www.facebook.com/olirecords/
THE ARTISTS / RECORDS
ASGEIR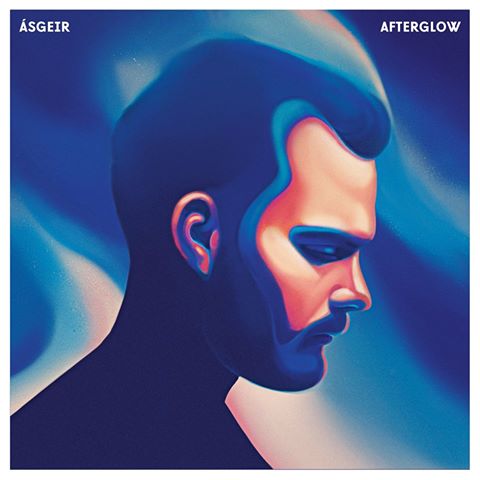 Singer-songwriter, multi-instrumentalist and collaborator; the mighty Ásgeir returns in 2017 with his highly anticipated brand new album, 'Afterglow'. The Icelandic artist has spent three years honing and and perfecting the eleven tracks that make up this magnificent and affecting body of work. Lead single 'Unbound' is a stunning, yearning piece of music – surely a career-defining moment for the musician, who's follow up to debut album 'In The Silence' is greatly anticipated by fans worldwide.
The brand new record, which is released on 5th May 2017, sees Ásgeir depart from the sentiment and sound of his debut album in many ways, bringing a great deal more electronic instrumentation into the fold, and adopting r'n'b and soul elements. The album leaves behind the folk-tinged acoustics of 'In The Silence' and dives head first into melancholic, melodic electronica in its purest form. The spell-binding artist has also once again collaborated with his father, Einar Georg, for 'Afterglow', who is credited with writing the lyrics for the entire album alongside long-time musical collaborators, Ásgeir's brother, Thorsteinn, Julius Robertsson & Hogni.
More infos : https://www.asgeirmusic.com/
FUFANU
Formerly operating as techno duo, Captain Fufanu, by adding more live instruments to their sound – the band name shortened to Fufanu – began working up a dark, psychedelicized take on 70s/ 80s European music inspired by Kraftwerk, early Simple Minds, Roxy Music and New Order.
"There was no certain moment when we realized that this was our sound. I think we just liked what we were doing and kept experimenting. From [last year's Roskilde Festival] onward, the idea of a new sound for us was born — although leaving techno was not the outcome we imagined. It all happened really naturally."
"The music world needs more maniacs; that much is for sure. Samuel Herring of FUTURE ISLANDS proved in 2014 that there's a certain demand for charismatic front singers. Hrafnkell Kaktus could bet he next in line. The lead singer of Icelandic psychedelic rock outfit FUFANU unleashes its inner Ian Curtis from the moment his band members starts playing. The almost BAUHAUS-like dark wave intensity of these young fellas from the North was as lot as possible, it was desperate and angry while they also refused themselves to familiar song structures"
More infos : http://www.fufanu.net/
KATHRYN WILLIAMS
This year, Williams has teamed up with revered jazz musician and vibraphone player Anthony Kerr, to create a complete re-imagining of classic jazz standards. Williams' forthcoming album 'Resonator' strips away the bombast of previous versions of much loved songs such as « My Funny Valentine » and « Stormy Weather », leaving them exposed and yearning – exuding a dream-like and hypnotic luminosity.
Kathryn and Anthony have revealed true beauty in these old songs, with their fragile delivery both vocally and instrumentally; Williams' signature vocals enriched by soft, lush vibraphones, distant jazz trumpet and double bass.
More infos : http://kathrynwilliams.co.uk/
ANIMALS THAT SWIM
Influential '90s cult band Animals That Swim have announced the re-release of their debut album 'Workshy' on 3rd February 2017. The re-mastered deluxe album reissue includes seven exclusive unreleased tracks plus two rare B-sides, as well as the original album artwork along with unseen images from the '90s. Fans will be able to hear re-mastered versions of the band's much-loved singles 'Roy', 'Pink Carnations', 'Madame Yevonde' and fan favourite 'King Beer'
GOD DAMN
Dropped like a pipe-bomb into the British rock scene, Wolverhampton band God Damn have spent the last three years nailing audiences to the walls with their sonic blasts of glorious noise. Yet their debut album Vultures offers more than just machismo, bombast and bluster. There is nuance and melody. Purpose and meaning. Heartfelt intent.
A dizzying blend of barbed wire guitars, lung-shredding vocals and drums that run away like wild horses. It's all the more effective when you learn God Damn are a stripped-down two-piece.
They began life as a three-piece of Thom Edward (guitar/vocals), Dave Copson (guitar) and Ash Weaver (drums) in and around Wolverhampton. They came of age surfing that sonic wave of American noise that perhaps collectively represented the pinnacle of alternative rock music – The Jesus Lizard, The Pixies, early Nirvana – whilst also name-checking the textured diversity and unique atmospherics of Portishead, Tom Waits, The Mars Volta and Neutral Milk Hotel as less obvious influences. Stylistically they take cues from those whose surnames alone when mentioned immediately bring a distinct, epoch-making sound to mind: Cash, Hendrix, Page, Bonham, Homme.
After a clutch of singles they embarked upon much roadwork with the likes of Slaves, Funeral For A Friend, Eagulls, The Wytches, Hawk Eyes, Turbowolf and others. It was while on tour in summer 2013 that bassist and founder member Dave Copson suffered a breakdown that resulted in life-threatening injuries. His recovery paramount, he never returned to the band.
Not knowing what the future held Ash and Thom had commitments to fulfil and so this duo was born, just as God Damn were arriving on the wider radar. They signed to One Little Indian shortly afterwards and embarked upon making Vultures, a debut which, sound-wise, they say "is everything we hoped for – and so much more."
Their set-up has naturally drawn comparisons to fellow rising bands such as Slaves and Royal Blood (we're inclined to name-check Winnnebago Deal and Wet Nuns at this juncture too) but really that is where comparisons to duos end. God Damn always call themselves "a band."
Vultures presents a universe of sound, from the low-end melodic boom of sneering anthem 'Silver Spooned' through the sub-dark psychedelic breakdown of 'We Don't Like You' to the unexpected lo-fi strummed opening of the throbbing and utterly tumescent nine-minute sludge epic 'Skeletons'. As debuts go God Damn have nailed their colours to the flagpole and torched the fucker.
More infos : http://goddamntheband.com
THE COMPUTERS
Exeter's finest, THE COMPUTERS release their third album 'Birth /Death' on 30th September 2016 on One Little Indian. The band will also be touring the UK in October and November (proceeded with a couple of shows with Madness in Scotland in August). Recorded in Devon (on the edge of a cliff!) this year and produced by David McEwan (Plan B, Nitin Sawhney). The album includes the tracks 'Want The News? Here's The Blues' and 'This Ain't Right' alongside 9 other Garage-soul, punk 'n' roll anthems which will enthrall and excite disciples old and new.
More infos : http://thisisthecomputers.com/
SAMARIS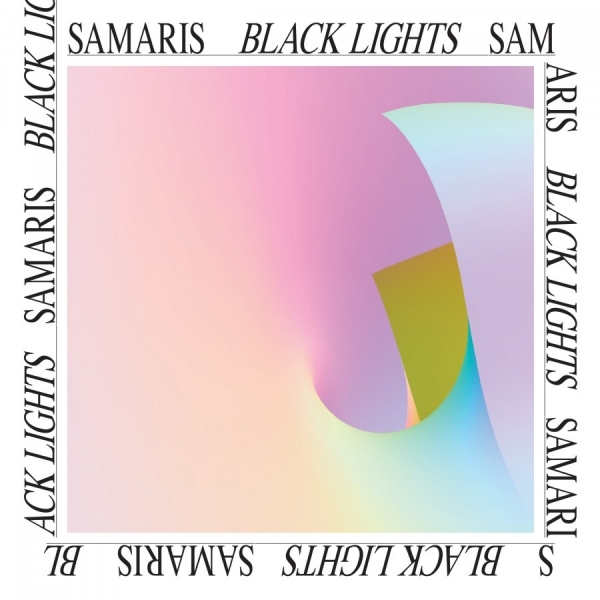 Written and recorded over the past year in Berlin, Reykjavik and Ireland, 'Black Lights' is the Icelandic trio's most fully realised and accessible record yet – sung for the first time entirely in English, and headed up by gorgeous lead-off single 'Wanted 2 Say', released on 8th April.
The band have just announced whistle-stop European dates in April ahead of a full tour in June.
'Black Lights' is a reflection on both the expanded horizons afforded by a year of experiences on the road following the release of 2014's 'Silkidrangar', and of a period of change and not a little emotional turmoil for all three band members.
The way the new album came together reflects the changing personal circumstances of the group over the last year. All are now based in separate cities: Þórður Kári Steinþórsson (aka Doddi – programming) relocating to Berlin to take part in the city's burgeoning techno scene, Áslaug Rún Magnúsdóttir (clarinet) to The Hague to study a specialised Sonology course and Jófríður Ákadóttir (voice) footloose, traveling to experience new places and the musical cultures within them.
Analogously, 'Black Lights' is less identifiably 'Icelandic' than its predecessors, criss-crossing borders musical and literal, the group discovering new found conviction in the process. Where previously Samaris drew upon nineteenth century Icelandic poems for lyrical inspiration, 'Black Lights' finds the group writing and singing in English for the first time, their deep, hyper minimalist electronic productions augmented with a definite urban undercurrent.
Setting up a makeshift studio in a Berlin Airbnb apartment in Berlin to start work on the new record a year ago, the decision to record in English was quickly arrived at. "We started off laying down some gibberish while we were writing the melodies and then later fixed it into what made sense to us," explains Jófríður. "We went away, all in separate directions and used our space in Toppstöðin, an old power plant in Reykjavík that's now used for artist studios and offices, to continue to work on tracks. We were all confused in our love lives. Some had relationships that weren't functioning, others were all over the place. That part hasn't changed (laughs). I think the song 'T3mpo' is about all of us in that sense."
The album was ultimately pieced together at Studio Hljóðriti in Hafnarfjörður last summer ("We were all high as the sky from 24-hour daylight… we work well at night time!")
Within months of forming in their teens in Reykjavik in 2011, Samaris had won both the Icelandic Músíktilraunir and Kraumur Award. The release of their two Icelandic EPs as the eponymous, 'Samaris' in summer 2013 served as their first introduction to the wider world. "We want people to experience something they haven't experienced before," they told a curious Dazed & Confused, and once 'Silkidrangar' – their debut LP proper – had dropped, the original aspiration of "just wearing funny costumes and thinking maybe we could get a gig in a bar in Reykjavik" became distant memory as Samaris took their hypnotising show round the world taking in Roskilde, Green Man, Sónar, Reeperbahn, Longitude, All Tomorrow's Parties, New York's Ace Hotel, Sydney Festival and of course, Iceland Airwaves.
SARASARA
French electronic singer-songwriter s a r a s a r a releases her debut album 'a m o r f a t i' today. Co-produced by s a r a s a r a and acclaimed musician Matthew Herbert, who also mixed the record, a m o r f a t i is an uncompromising and boundary pushing debut album
s a r a s a r a's primal first single 'Euphoria' is available to stream now. An intense listen swelling with mystery, 'Euphoria' is a captivating introduction to s a r a s a r a's truly ambitious and individual sound.
The second single taken from the debut album is 'Supernova', the glitchy, bass-heavy track throbs while s a r a s a r a's birdsong-like vocal floats over bombastic electronic beats.
s a r a s a r a's infatuation with electronic music at a young age found her seeking out clubs in Belgium at sixteen years old. She says: "I fell in love right away with the music, the people like a community, the freedom, the craziness, the whole nightlife way of thinking. I met fascinating people with such an incredible knowledge of all types of music, as they'd been playing in clubs since the 80's. They who became friends and even family."
After consuming the back catalogues of artists including Ricardo Villalobos and Aphex Twin, as well Matthew Herbert, s a r a s a r a began DJing in local bars and clubs. Having cut her teeth as a DJ, she yearned to further her creative outlet and she sold her record collection and decks and purchased gear to begin creating her own music. Combining a diverse range of influences such as Warp stalwarts LFO,  Björk, Vanessa Paradis, Nick Cave and the Bad Seeds along with her interest in philosophy, literature and film, s a r a s a r a found her voice as a bold and unique artist, with a true vision.
Graced with an enchanting voice tinged with mystery, s a r a s a r a has cultivated a precise and startling individual sound and aesthetic. She says: " Music definitely has a concrete function for me. It's not art for art's sake, it's an opportunity to get introspective. I have always felt the urge to question and master myself in order to make the best decisions, to make the most of the short time that I have in this life or body. I want every little thing to be exactly as I want it to be, as if I wanted it to repeat for eternity."
MICHELE STODART
he wait is over! Michele Stodart's second solo album 'Pieces' is out today. Listen to it digitally, or order an exclusive signed copy from the OLI shop here.
Over a decade since The Magic Numbers landed in the top ten with their double-platinum-selling debut album, Michele Stodart has taken temporary leave of the band she formed with her brother Romeo, to release her second solo album 'Pieces'
Released four years after her solo debut, 'Wide-Eyed Crossing', the nine songs that comprise 'Pieces' confirm that, almost by stealth, Michele has turned into an artist whose work bears strong comparison to some of the touchstone songwriters that helped shape her outlook.
The bedrock of Michele's writing is a reliance on rock-solid melodies that always stop short of outstaying their welcome. Keen to ensure that the tunes earned their place on the record, Michele wrote most of the songs on 'Pieces' away from her guitar – only setting them to chord sequences when they refused to leave her head
DON DILEGO
Don DiLego's new album 'Magnificent Ram A' is out today! Catch him live in London tonight for his album launch show at The Borderline alongside label-mates Jesse Malin and Diane Gentile. Grab your tickets here.
Magnificent Ram A saw its roots form in Portland, OR with producer/engineer Gregg Williams (Blitzen Trapper, Dandy Warhols, The Decemberists), and wind its way back East to the wooded Pennsylvania retreat that is Velvet Elk Studios. Many of those original sessions found their way onto his last album, 2012's Western & Atlantic, which won an Independent Music Award for "Best Roots/Alt Country Album." The remnants of those original sessions form the foundation of a project he's long thought about…a collection of click-track free analog recordings that embrace their imperfections and happy accidents.
On the heels of producing the recent releases from Jesse Malin (New York Before the War, Outsiders) and Hollis Brown (Loaded, 3 Shots), Don set aim at finishing the album that's never been far from his mind. An album that would be, perhaps, less meticulous in process than his critically acclaimed Photographs of 1971. From the thunderous drone of the opening track "Karma King," to the more intimate and personal one-take vision of "Idiot Heart," it's his most ambitious set of recordings to date